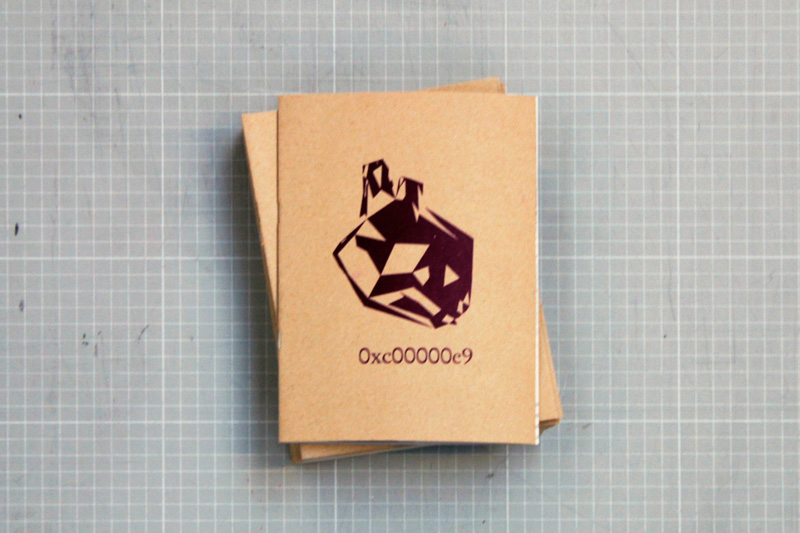 24 pages booklet presenting a series of experiments, limited edition of 25, dec 2014.
Letterpress printed cover.
"3D softwares can sometimes behave strangely when given unexpected commands. I propose a creative use of these creative tools.
Here is a selection of experiments based on technical errors, visual glitches, preview bugs, ..."