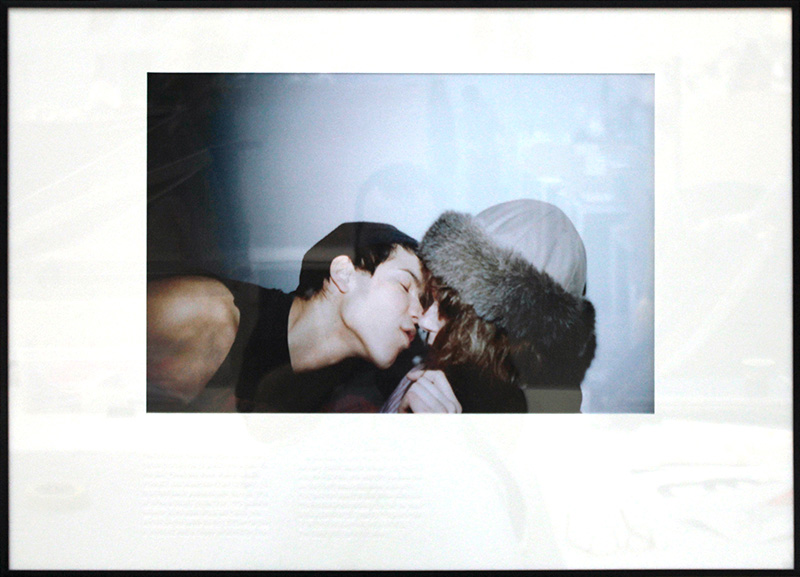 This piece aims to question our hetero-normative interpretation of signs.
Photograph and embossed passepartout. 70cm x 50cm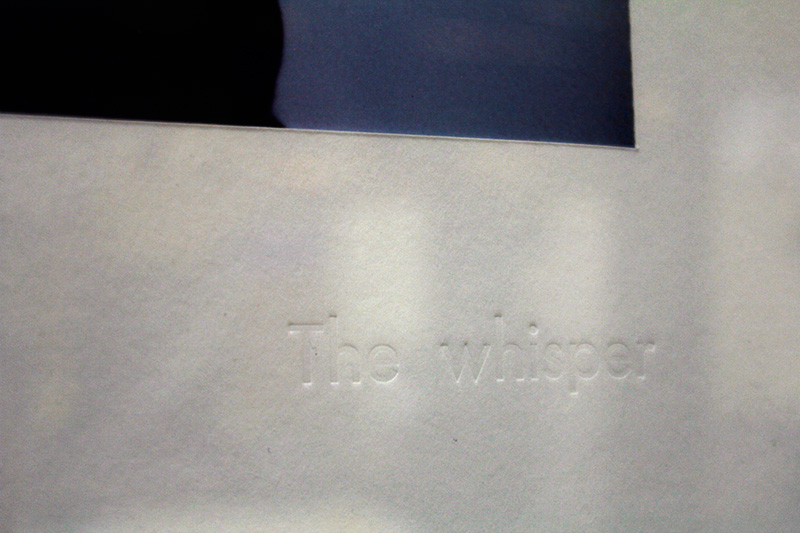 The whisper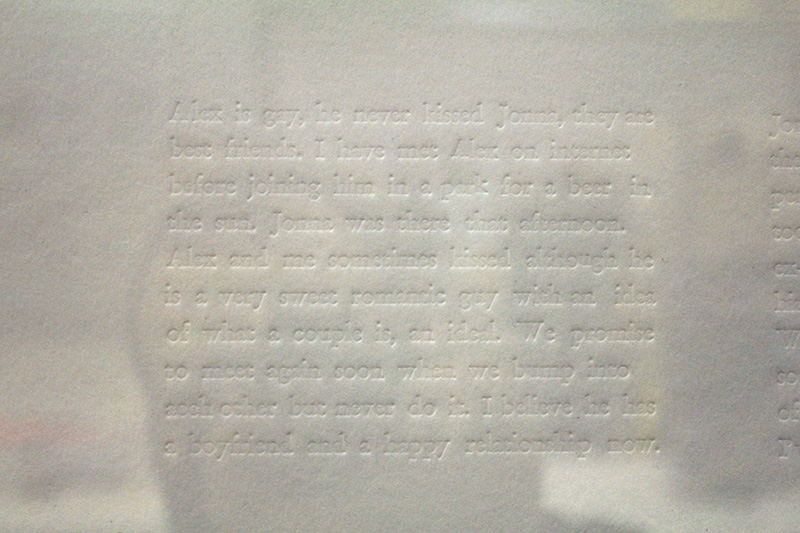 "Alex is gay, he never kissed Jonna, they are best friends. I have met Alex on internet before joining him in a park for a beer in the sun. Jonna was there that afternoon. Alex and me sometimes kissed although he is a very sweet romantic guy with an idea of what a couple is, an ideal. We promise to meet again soon when we bump into each other but never do it. I believe he has a boyfriend and a happy relationship now."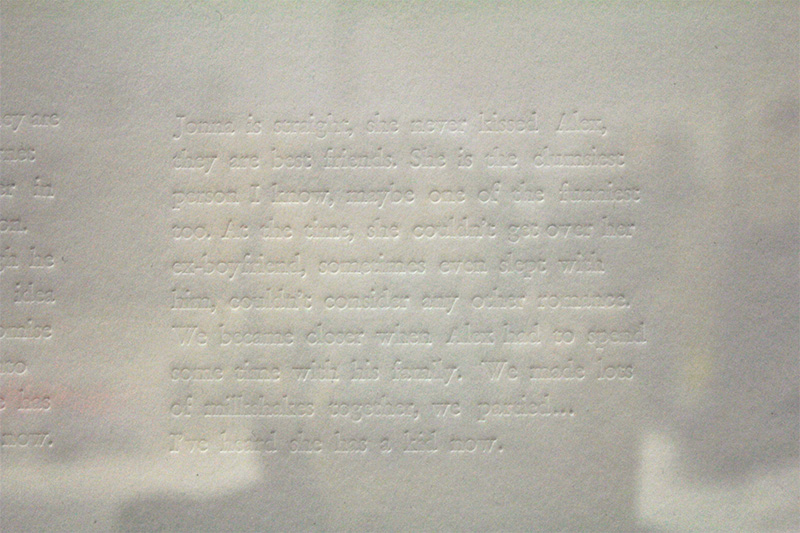 "Jonna is straight, she never kissed Alex, they are best friends. She is the clumsiest person I know, maybe on of the funniest too. At the time, she couldn't get over her ex-boyfriend, sometimes even slept with him, couldn't consider any other romance. We became closer when Alex had to spend some time with his family. We made lots of milkshakes together, we partied... I've heard she has a kid now."