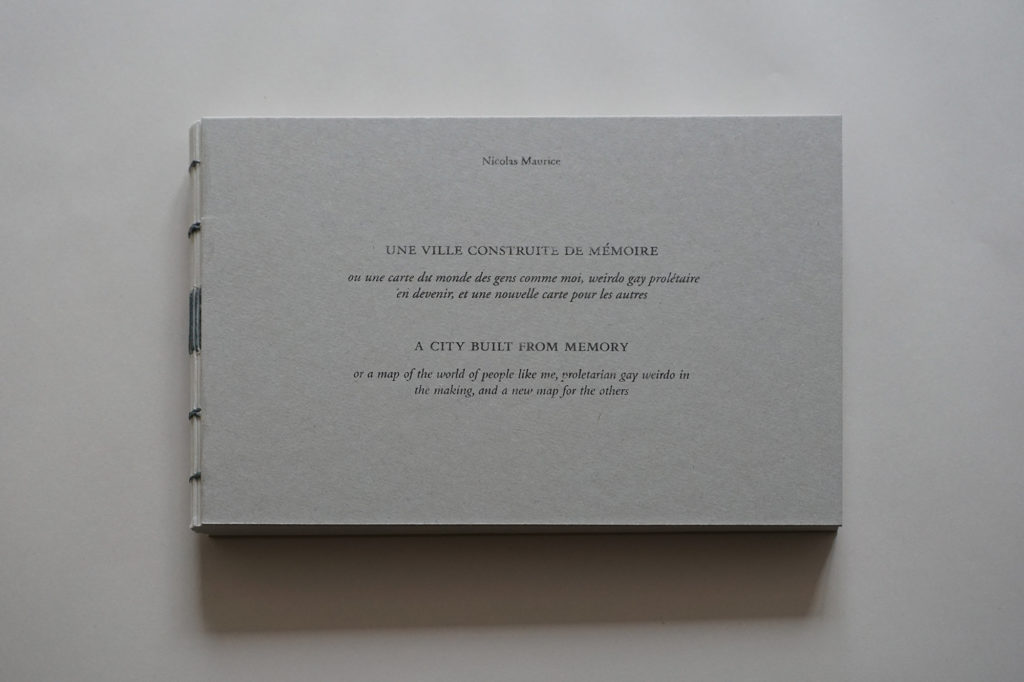 During the process of developing the interactive project "A city built from memory", I wrote a collection of short souvenirs which were to be displayed in the virtual space I built, inviting the spectator to explore and discover them.
This book is my own exploration of this space, an attempt at re-appropriation. It contains all the stories, together with images captured from the interactive piece.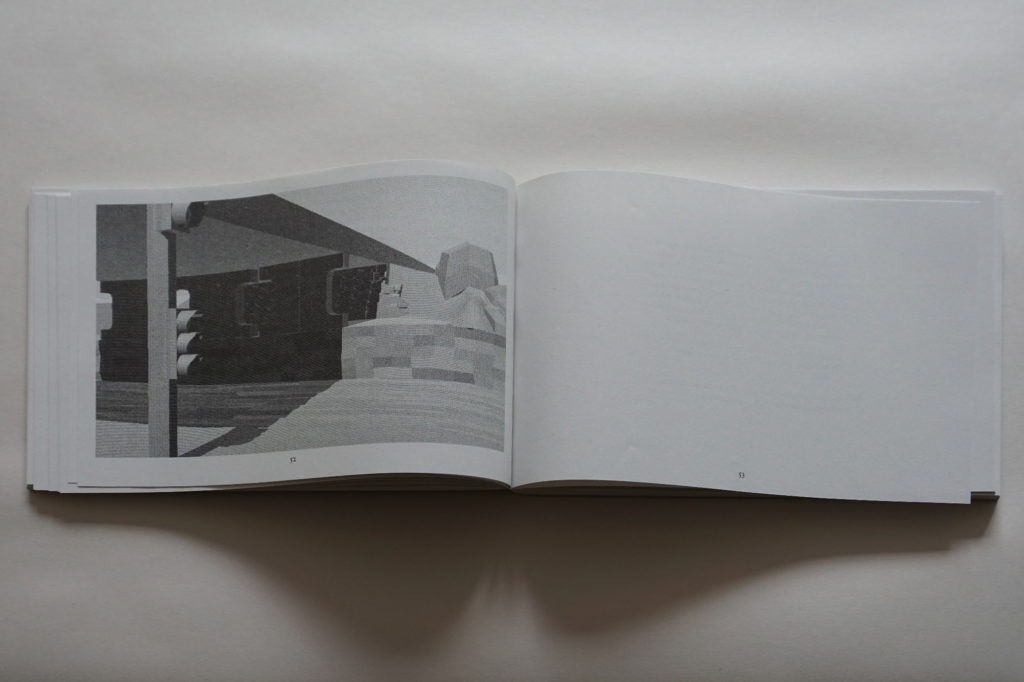 It can serve as guide while walking the virtual streets, as a memento, as an entry point for a spectator intimidated by technological aspect of the piece, as deeper insight into the author's world.
It is a bilingual book, each piece French text facing its translation in English.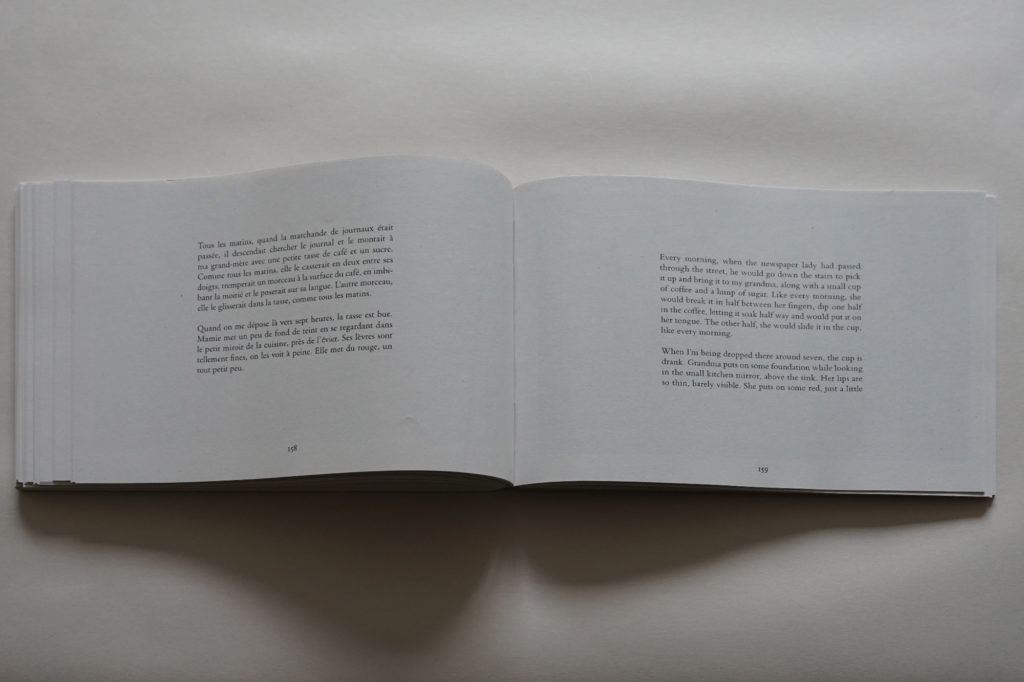 "A city built from memory" by Nicolas Maurice, 224 pages, 19.5 x 22.5 cm , published in 100 copies, RISO printed on recycled paper, hand crafted and hand bound. ISBN : 978-91-983342-0-3